This is the wiki about the American rock metal group Evanescence that anyone can edit. We are currently editing 259 articles since October 2011.



Loading RSS data...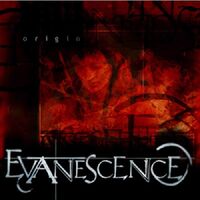 Even In Death is the seventh track on Origin.
Background
Amy Lee says that this song is about loving someone so much that you'd bring them back from the dead. 1 of 5 pre-Fallen songs to ever be played on radio. It is the only pre-Fallen song ever performed live on radio.
Ben's backvocals can be heard at the chorus, behind his guitars and Amy's voice.
The intro uses a sample from White Zombie's "Ratfinks, Suicide Tanks and Cannibal Girls", which was released four years prior. The same sample was also used later in Snow White Queen. The song also features a clip from "The Crow" movie. Read More...

"

Don't wanna be the one to walk away, but I can't bare the thought of one more day.
I think I finally understand what it means to be lost.
-- Oceans

"
Refresh for another quote

What is your favourite Evanescence studio album so far?
What is your favourite Evanescence single?