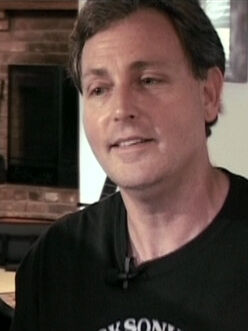 John Patrick Lee
is a thirty-year veteran of radio and television with over a decade of experience in the Little Rock market. In addition to playing music, John is a big listener too, and spends a lot of time hanging out at the local record shops. John's love of music runs deep and with his wife Sara, who was a music major, he had instilled the love of music in his four children each of which play and sing.
k1063radio.com
In his mid twenties, John was a member of The Hard Luck Band - a local cover band popular in Riverside and Orange County California. EvBoard.com
Nightflying Magazine (Little Rock) asked John Lee to write a review of The Open Door from a dad's point of view for an upcoming issue. He was kind enough to post the text of the article he did write (more of a story about the genesis of The Open Door than a review) on EvBoard.com.
Community content is available under
CC-BY-SA
unless otherwise noted.