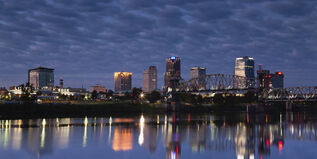 Little Rock is the capitol and most populated city of the U.S. state of Arkansas. It's the place where Amy Lee, Ben Moody (and later David Hodges) originally formed the band Evanescence, as well as the place Ben and David were born and grew up in. While Amy was born in California, she moved and also partly grew up here.
Evanescence appeared on the radio for the first time ever at a local radio station there. It's also is the place the very first Evanescence songs were written and produced.
The three had their very first performances at local pubs for very low payment in Little Rock, including Juanita's Restaurant. According to Amy, they also performed at pizzerias for dinner at times.