Origin is a 35 second introduction track on the album Origin that begins with keyboard and synth effects, whispered words (by Ben Moody), and some quotes taken from the movie My World Dies Screaming, also known as "Terror in the Haunted House" (1958), that was used once on the Evanescence EP version of Understanding and on the
Whisper\Sound Asleep EP version of Whisper.
The song fades into the electric guitars of the next track on the Origin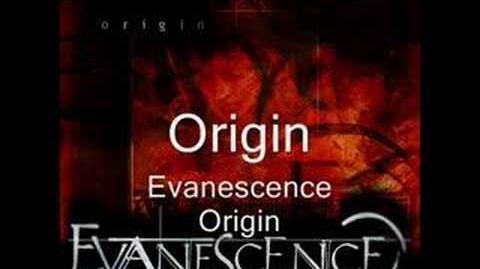 album,
Whisper
. The third demo for
Haunted also
features this track in the beginning and then fades into the first demo of Haunted.
This is the shortest Evanescence song ever recorded.
Lyrics
Ben: I'm sure it's getting darker. Don't close your eyes. Don't make a sound. Don't make a sound
You hold the answer deep within your own mind
Death in it's most hideous form
Trivia
Origin is one of the very few Evanescence tracks that contains no singing.
Community content is available under
CC-BY-SA
unless otherwise noted.